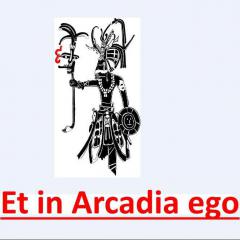 Entry posted by TeCutEli ·
1.123 views
tecuteli:
…oder wie mal die Eliduitische Sprache geklungen haben könnte…..

 

Wake Me Up

Da ich Lurgan mag, und dessen Hingabe, Lieder in Gälisch zu vertonen:
Ich glaube, das dies eine der möglichen (erhaltenen) Ur-Sprachen/Dialekte des ahd. ist,
in einem Dialekt, der sich "Gälisch" nennt!

Denn: dieser Dialekt ist Ur-Alt….
(möglich das er "Keltischen" Ursprungs ist!)

Und die Kelten haben einst auch die Insel erobert!

Und meine Leser wissen sicher noch,
was ein "GAL" ist???
Deswegen ein Reblogg auf meiner Seite, damit man versteht, was mit "Ur-Sprache" gemeint sein kann….

Es grüßt der Rechiu
TE CUT ELI
Ursprünglich veröffentlicht auf ancroiait:
Published on Aug 9, 2013 1,000,000+ views on Youtube 6 days later
MP3: http://bit.ly/AviciiVsLurgan
Liricí:
Fáinne fí i gcoim na hoíche.
A vicious circle in the middle of the night.
(Níl) 'tada riamh nach mbíonn thart.
There's nothing ever without an end.
'Diabhail fhios 'am cá bhfuil deireadh mo scéil.
I've no clue where my story's end lies.
Ach tá mé ar an mbealach ceart.
But I am on the right way.
Deir siad liom gan a dhul sa tseans.
They tell me not to take any risks.
Nach dtagann ciall roimh aois.
That wisdom doesn't come before you're old.
Bhuel 'sé m'aistear é. Ní léir cén fhad a mhairfidh sé.
Well it's my journey. Who knows how long it's gonna last.
'Sé togha ar aon chaoi.
It's brilliant, anyway.
Curfá / Chorus
So lig mé saor ón suan 'tá orm.
So free me from this slumber of mine.
Original ansehen noch 145 Wörter